Disability Resource Center
Resources
---
News l Calendar l Legislative Info l Marketplace l Disability Etiquette l CAL Newsletter l Connect Online l ADA l Links
---
The Center For Accessible Living is the disability resource center of Kentucky. Let us be the first and last place you turn to for everything disability.
From resources and events in your area to legislation and national disability news that will effect the disability community, we're your source for information. You can subscribe to our timely and pertinent CAL News & Notes emails, new electronic quarterly newsletter, and other CAL email lists. The Marketplace page is a unique bulletin board to sell and buy adaptive equipment and other disability related products. Be sure to check the calendar for upcoming events at the center and in the area.
Our staff's expertise will lead you in the right direction. We are ready to assist you with information & referrals, technical assistance, advocacy, or help teach you the skills needed to live more independently. While our direct services are for individuals with a disability, we are happy to inform and educate the community at large and be the leading disability resource for the non-disabled as well.
Need information about disability related services, resources, support groups, or just general information about certain disabilities? Can't find it on our web page? Check out our growing Links page or call us.
---
News, Resources and Opportunities
Looking to stay informed with resources and people in the disability community?
Let us keep you informed about our events, resources and news
Don't Miss Out, Stay Connected:

New Louisville Citywide Emergency Alert System
The system uses a variety of methods — text alerts, emails and phone calls — to warn citizens about potentially life-threatening events, including severe weather.
"The Code Red system is easy to use and gets information to people quickly so they can protect themselves and their families," Fischer said. "The explosion at Carbide Industries in Rubbertown last spring revealed the need for fast, efficient communications and this technology is a giant leap forward."
Citizens may choose which types of alerts and which delivery methods they wish to receive. Fischer encouraged citizens to especially sign up for text alerts since they are quick and citizens generally always have their cell phones with them.
Read more or sign up for emergency alerts here.
Responding to Crime Victims with Disabilities: A Kentucky Resource Guide
Responding to Crime Victims with Disabilities: A Kentucky Resource Guide was created by a community team that received a scholarship to attend the 2011 Responding to Crime Victims with Disabilities National Training Conference. This guide was created for professionals who may encounter individuals with disabilities who are crime victims.
Go Direct
The U.S. Department of the Treasury will pay all federal benefit and non-tax payments electronically. Benefit recipients can choose to receive their payments by direct deposit to a bank or credit union account or to a Direct Express® Debit MasterCard® card account. You must make the switch from paper federal benefit checks to electronic payments by March 1, 2013.
If you do not choose an electronic payment option by March 1, 2013, or at the time you apply for federal benefits, you will receive your payments via the Direct Express® card so you will not experience any interruption in payment. If you are already receiving your federal benefit payments electronically, this change will not affect you. Learn More about Go Direct and receiving your federal benefit payments electronically.
Bender Consulting Services has been retained by the Office of Personnel Management (OPM) to recruit, screen and direct candidates with disabilities to federal agencies for positions in the areas of accounting, budget analysis, contact representative, contracts, finance, human resources, information technology, administrative support and miscellaneous clerical positions.
Join the "Spread the Word to End the Word" Campaign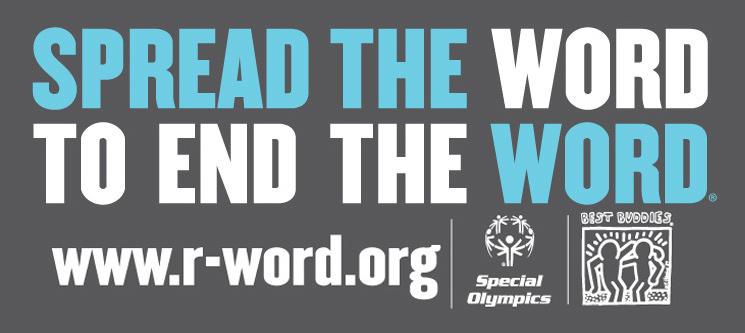 I pledge and support the elimination of the derogatory use of the r-word from everyday speech and promote the acceptance and inclusion of people with intellectual disabilities.
Introducing Public Access Videophone
Habitat for Humanity
Habitat homes AREN'T free. Habitat builds quality homes with both professional and volunteer labor, then extends a no interest loan to make the purchase affordable.
Habitat homeowners are diverse. They work at McDonald's, UPS, Norton Healthcare, Porter Paints, beauty salons, and nursing homes. They drive school buses, TARC buses, greet patients at health clinics, bag our groceries, and take care of and teach our children.
We have not curtailed our building. As a matter of fact, in this economic climate, affordable housing is more critical than ever. Habitat offers families affordable options for homeownership that lead to greater economic security.
Homeowners work HARD for their homes. They spend 400 hours of sweat equity in the classroom and on the construction site. While we're building houses with the families, the families are building lifelong relationships with neighbors, sponsors, and volunteers.
We need help getting the word out. Please forward this email and the attached application to friends, family, employers, social service agencies, businesses—anyone you can think of who may have connections with people who dream of owning their home.
If you're aware of a newsletter in which we might place an announcement, please send me that contact information. If you need multiple copies of the brochure, please contact me or call the Habitat office at 502-637-6265. The application is also available online at http://louisvillehabitat.org/Portals/20/Pre-application2.pdf
Make a call in ASL
The Center has a Sorenson Video Phone (VP) for the Deaf. Use is FREE and available during regular business hours 8:30 am - 4:30 pm Monday - Friday.
First Impressions Men's Suit Program
The Center For Accessible Living has started a collection of men's suits for low-income consumers to wear on interviews.
Informational page for First Impressions Men's Suit Program
Tax deductible donations can be given to:
Center for Accessible Living
305 W. Broadway, Suite 200
Louisville, KY 40202
The Disability Law Lowdown ASL podcasts will bring a new level of service to the Deaf community by expanding traditional audio-only podcasts to include video that allows subscribers too see native Deaf speakers signing the show's content. The podcasts will deliver the latest in disability law information every other week via American Sign Language, captioning, voice-over, and transcripts to maximize accessibility. And for the fastest viewing, the ASL podcasts are available on YouTube at www.youtube.com/disabilitylawlowdown.
---
Click here for the most recent issue of Taking Charge Newsletter.
The Center for Accessible Living, Inc. is a non-profit organization whose purpose is to provide information, advocacy and services that create opportunities for people with disabilities to live independently.
The Center for Accessible Living is funded by the U.S. Department of Education (Grant #H132A30116-99). The opinions expressed in TAKING CHARGE are not necessarily those of the U.S. Dept. of Education.
Taking Charge is published bi-monthly and is available in Braille, tape or large print upon request.
---
Register & Vote!
You can register at the Center for Accessible Living and many other places. You must be registered at least 28 days before an election to vote. It is important to register to vote and inform yourself on the issues. Elected officials make decisions that affect you on an every day basis as a person with a disability or family member of a person with a disability. If you don't vote, you have no voice.

To learn more about the voting process, how to register, or to find out where you vote in Kentucky, visit the http://elect.ky.gov/.
To learn more about the Candidates, visit the non-partisan, independent website, www.vote-smart.org.
Additional information on absentee ballots is found on the Absentee Voter page or the Military and Overseas Voter's page.
To learn more about your rights as a voter with a disability, visit Kentucky Protection and Advocacy (P&A) website.
---
Finding your Representatives
To Locate Your Congressional Representatives and Senators, enter your zip code below
To find out who your State and Local elected officials are:

Call your local Board of Election, County Clerk's Office or League of Women Voters.

or visit: Kentucky Legislature, Find your legislator.
To Contact Legislators in Frankfort:
To Leave a Message for a Legislator: Call 1-800-372-7181

To Ask for a Legislator Directly: Call 1-502-564-8100 (LRC Switchboard)

To Send a Fax to a Legislator in Frankfort: Fax 1-502-564-6543
To Write a Legislator in Frankfort:
Senator/Representative
Legislative Offices, Capitol Annex
Frankfort, KY 40601
To Email a Legislator: firstname.lastname@ky.gov
(Check with you legislator; not all legislators like to receive messages via email. If you do email a legislator, be sure to include your name, address and phone number.)
To Contact the Governor:
1-502-564-2611
Fax: 1-502-564-2517
Governor Steve Beshear
State Capitol
Frankfort, KY 40601
Legislators' contact information can be found here or from LRC Public Information Office in the Capitol Annex (phone: 502-564-8100, ext. 517). Please note that leadership and committee assignments in the Senate have recently changed, so be sure your list is current!
To Contact Other Executive Branch Officials:
Visit the Kentucky Government Website
(From this site, you can connect to the state phone directory and all cabinet home pages.)

To Track Legislation

Legislative Calendar Line: 1-800-633-9650
(Daily recording of committee meeting schedules and bills on committee agendas.)

Bill Status Line: 1-800-809-0020
(Provides latest status of each bill as recorded in the Legislative Record for the day; open 8-4:30)

Message Board of Lobbyists/Citizens: 1-800-592-4399
(To leave a message for a lobbyist or someone visiting the Annex; messages posted in Annex Room 116)

Public Bill Room: 1-502-564-8100, ext. 323
(To order an official copy of a bill or amendments; subscribe to or purchase the Legislative Record)

Kentucky Legislative Website
(This site has district maps, names and home addresses of all legislators; also, proposed bills, bill status, reference materials, Kentucky Revised Statutes and Kentucky Administrative Regulations.)
To Keep Up:
Louisville Courier-Journal.

Lexington Herald-Leader.
Want to Learn More?
Vote Smart - A non-partisan website which includes information about the voting records of elected officials.
If you encounter problems casting your vote
Call your local County Clerk
~ or ~
Protection and Advocacy's voter hotline
(1-800-372-2988) Hours: 6 a.m. to 6 p.m. (EDT)
Have a legal guardian? Have questions about voting? Give P&A a call!

---
F2005 Dodge van for sale in Paducah
Dark Blue 2005 Dodge Grand Caravan Van with Tan Interior, The Braun Conversion Wheelchair Side Entry Automatic Ramp, 10 inch Full Drop Floor, Power Kneel Down system, both the driver and passenger seats are removable and both sides have Easy Lock Lockdowns. It does not come with the driving controls but does have zero effort steering and a backup system if someone wants to add the controls. It Only has 45,000 Low Miles! Reliable 3.3L V6, Dual A/C, Power Windows & Locks, Tilt, Cruise, AM-FM DVD/CD/MP3 Player and Flip Up Touch Screen Eclipse Stereo Video Monitor, Flip Down 9" Video Screen in the back and 7" Flip Down Passenger Visor Video Monitor, Back-Up Camera, Pioneer Speakers and Alpine Amplifier, Allow Wheels, Fully Loaded.
Very Nice Inside and Out!!
Located in Paducah Kentucky Ask for Cary at 270-554-3003. I can supply you with pictures upon request. Asking $18,900.
---
Don't Miss Out, Stay Connected:

Home l Give l Site Map l Contact Us